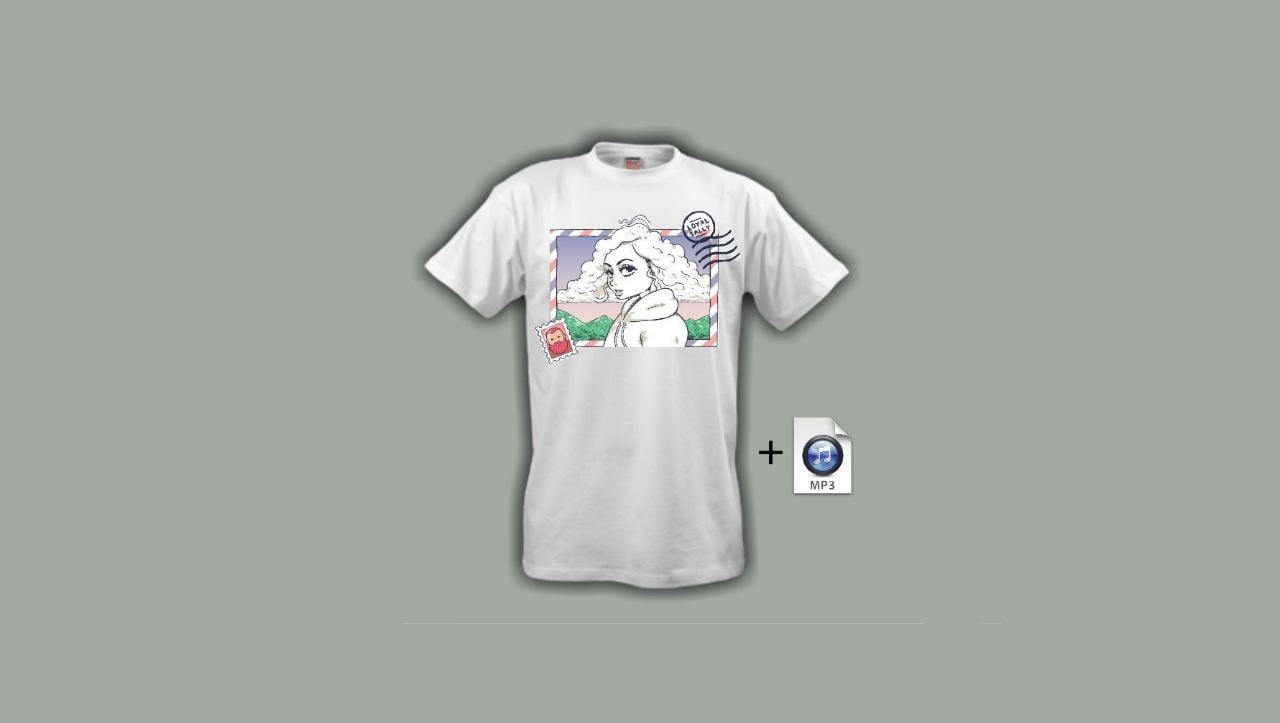 **PRE-ORDER** Postcards Tee w/song Mp3
Pre-order this beautiful T shirt with the cover art of the Postcards single by IG: @higherfructose
Comes with Mp3 single Postcards, produced by Jaret Reddick of Bowling For Soup, recorded at Valley Of The Kings in Dallas, TX.
Special THANKS to our friends and sponsor Lucky Horseshoe Tattoo & Smoke Shop in Ft. Worth and Weathorford, as you will also receive a coupon for 10% off your next tattoo, piercing, or smoke shop accessory!!
Allow 4-6 weeks for shipment of shirt.